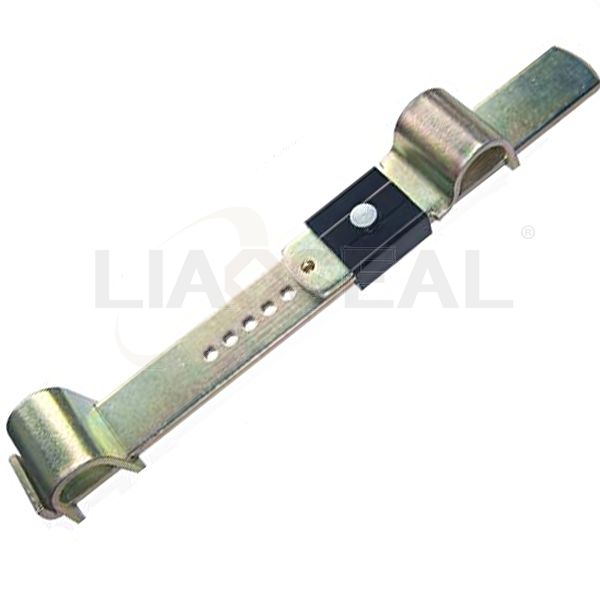 Cargo Container Barrier SealBS-3
1.BS-3 is an ultimate heavy-duty barrier seal 2.Protect cargo transported in containers or trailers 3.Material: 100% Q235A steel 4.Breaking strength: 3.5 tonsSpecification: : Can be applied on all ISO container types.Easy to apply as the locking mechanism is integrated Breaking load of more than 3.5 tons.Removal shall be done by an electric cutting device.Material100% Q235A steel Printing: Laser printing or hotstampingSequenced numbering & Logos available upon requestBar-code is available Colors: GoldenPackaging: Standard: 10pcs/cartonCarton Size: 48cm X 25cm X 10cm Gross Weight: 18.5 kg
Description
Yongjia Liaoseal Co.,Ltd is one of the leading China cargo container barrier seal manufacturers, welcome to wholesale cheap cargo container barrier seal from our factory.
Product Description
BS-3 is the ultimate heavy-duty barrier seal for protection of cargo transported in containers or trailers. And blocks the container doors and provides the best security available at an affordable price.
Recommended Applications
All Kinds of containers, Vehicle doors, truck. For high value goods transportation of high security protection.
Specification:
Can be applied on all ISO container types.
Easy to apply as the locking mechanism is integrated Breaking load of more than 3.5 tons.
Removal shall be done by an electric cutting device.
Material:
100% Q235Asteel
Printing:
Laser printing or hotstamping
Sequenced numbering & Logos available upon request
Bar-code is available
Colors:
Golden
Packaging:
Standard: 10pcs/carton
Carton Size:48cmX25cmX10cm
Gross Weight:18.5 kg
Send Inquiry
If you have any enquiry about quotation or cooperation,please feel free to email us at sales@liaoseal.com or use the following enquiry form. Our sales representative will contact you within 24 hours. Thank you for your interest in our products.
Subject:

*

Message:

*

Name:

*

Email:

(Please make sure your E-mail address is correct otherwise the recipient will not be able to reply.)
company
Tel:

*

Country
Products:
Related Products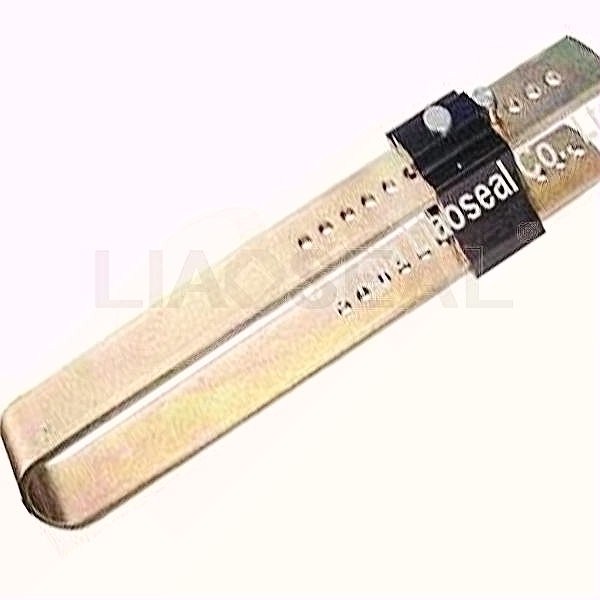 Barrier Seal
1.BS-1 is an ultimate heavy-duty barrier seal 2.Protect cargo transported in containers or trailers 3.Material: 100% Q235A steel 4.Breaking strength: 3.5 tons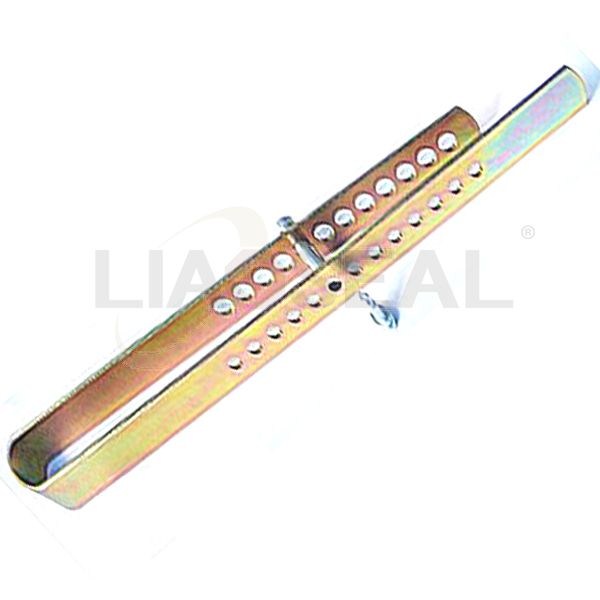 Barrier Seal For Containers
1.BS-2 is an ultimate heavy-duty barrier seal 2.Protect cargo transported in containers or trailers 3.Material: 100% Q235A steel 4.Breaking strength: 3.5 tons Recommended Applications All Kinds of containers, Vehicle doors, truck. For high value goods transportation of high secuirty protection. Specification: : Can be applied on all ISO container types. Easy to apply as the locking mechanism is integrated Breaking load of more than 3.5 tons. Removal shall be done by an electric cutting device. Material 100% Q235A steel Printing: Laser printing or hotstamping Sequenced numbering & Logos available upon request Bar-code is available Colors: Golden Packaging: Standard: 10pcs/carton Carton Size: 57cm X 37cm X 18cm Gross Weight: 14.5 kg