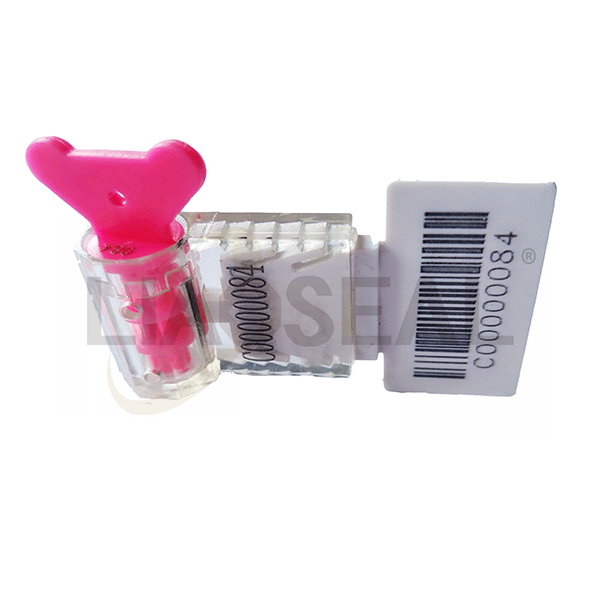 High Security Meter SealPS-017A
1.Meter Seal with incorporated sealing wire2.To close, turn the handle of the seal 360° 3.Material: PC & ABS4.Printing: Logo & number and barcode
Description
Product Description:
PS-017 seal possesses a high safety degree against the opening or manipulation of seals belonging to the Indicators class with a cable. Due to the additional blocking element all the devices are protected, thus preventing their removal from the housing.
Recommended Applications:
Meters, drums, scales, gas pumps, tube equipment with small diameter holes.
Material:
PC (Polycarbonate)
ABS
Printing:
Laser printing can be executed in 3 ways
1. Applying only on the latch;
2. Applying on the latch and the housing;
3. Applying on the latch, housing and the insert.
Sequenced numbering and logo
Bar-code possibility
For special orders, logo printing in relief
Colors:

Supports the following types of sealing wires:
Galvanized
Stainless steel
Brass
Copper
Nylon- copper
Packaging: (without wire)
Standard: 100pcs/bag – 25bags/carton
Carton Size: 39cm X 33cm X 25.5cm
Gross Weight: 14.5 kg
Send Inquiry
If you have any enquiry about quotation or cooperation,please feel free to email us at sales@liaoseal.com or use the following enquiry form. Our sales representative will contact you within 24 hours. Thank you for your interest in our products.
Subject:

*

Message:

*

Name:

*

Email:

(Please make sure your E-mail address is correct otherwise the recipient will not be able to reply.)
company
Tel:

*

Country
Products:
Related Products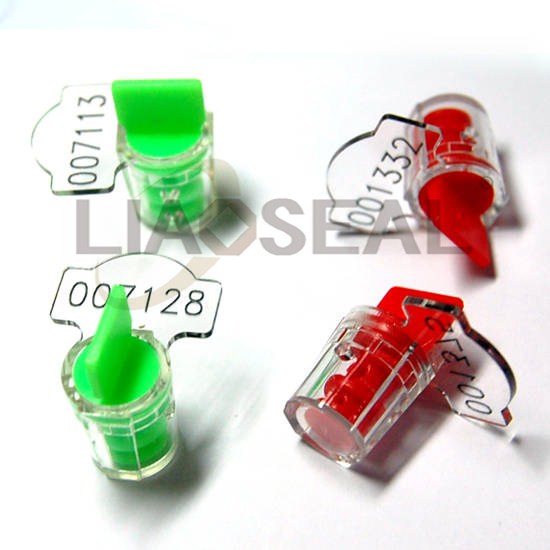 Meter Seal
1.Meter Seal with incorporated sealing wire 2.To close, turn the handle of the seal 360° 3.Material: PC & ABS 4.Printing: Logo & number and barcode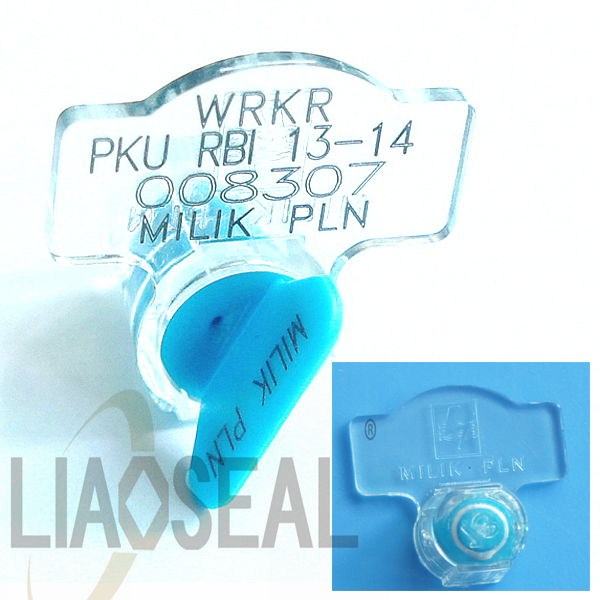 Oem Product
1.OEM product according to a customer's sample 2.To close, turn the handle of the seal 360° 3.Material: PC & ABS 4.Printing: Logo & number and barcode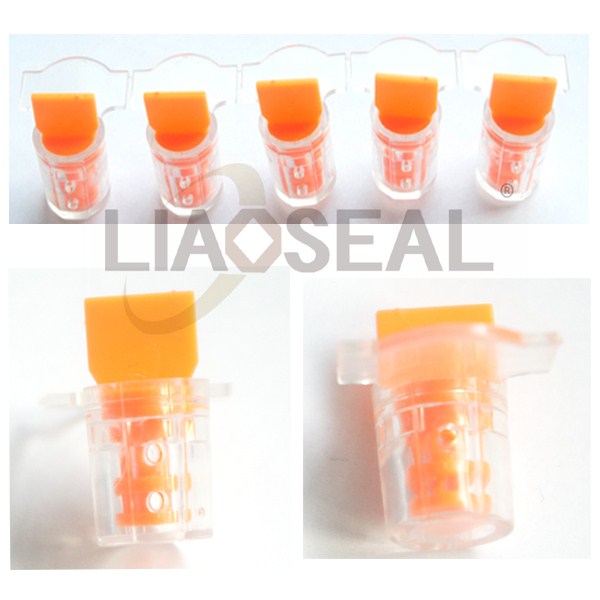 Wire Seal
1.Meter Seal with incorporated sealing wire 2.To close, turn the handle of the seal 360° 3.Material: PC & ABS, 5 pcs in a mat 4.Printing: Logo & number and barcode