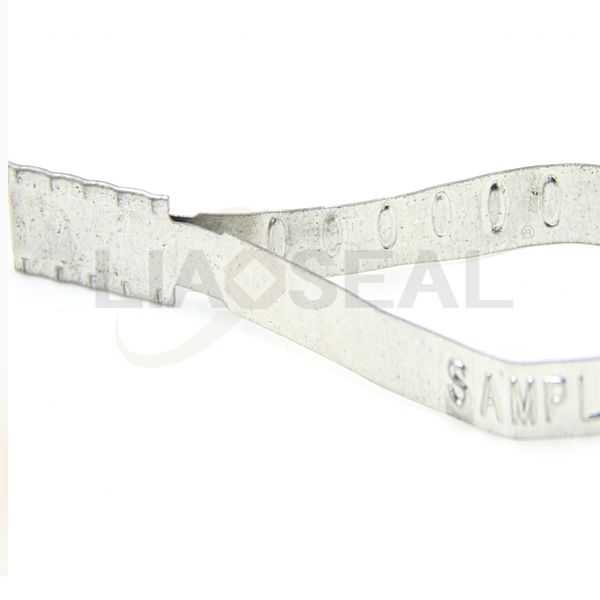 Metal Strap SealMSS-1
1.Meatal Strap Seal is eay to apply2.Tail length:213mm X 9.6mm 3.Flag dimension:19.5mmX16.5mm4.Double locking ring design
Description
Yongjia Liaoseal Co.,Ltd is one of the leading China metal strap seal manufacturers, welcome to wholesale cheap metal strap seal from our factory.
Product Description:
MSS-1 metal flat seal is easy to apply with no tools required. The seal's tail is inserted into the balloon part and the internal double steel spring clamps the tail in place. After the seal has been blocked, it's impossible to reopen it without breaking it and leaving any evidence of tampering.
Recommended Applications:
Shipping containers; rail trucks; vehicle doors. .
Specification:
Double locking ring design provides 100% effective closure.
Removal impossible without leaving evidence of tampering.
Safety rolled edge for easy handling.
Tail length:213mmX9.6mm,
Flag dimension:19.5mmX16.5mm


Material:
Tin-plate steel
Printing:
Logo & numbers are printed in relief directly on the metal strap
Packaging:
Standard: 100pcs/bag-20bags/carton
Carton Size: 49cm X 40cm X 27cm
Gross Weight: 16 kg
Send Inquiry
If you have any enquiry about quotation or cooperation,please feel free to email us at sales@liaoseal.com or use the following enquiry form. Our sales representative will contact you within 24 hours. Thank you for your interest in our products.
Subject:

*

Message:

*

Name:

*

Email:

(Please make sure your E-mail address is correct otherwise the recipient will not be able to reply.)
company
Tel:

*

Country
Products:
Related Products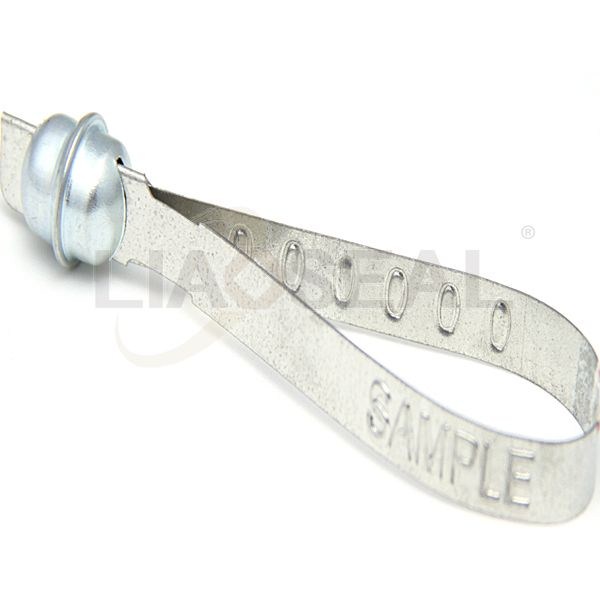 Metal Strap Ball Seal
1.Meatal Strap Ball Seal is eay to apply 2.Tail length:213mm X 9.6mm 3.Ball dimension:19.5mmX16.5mm 4.Double locking ring design