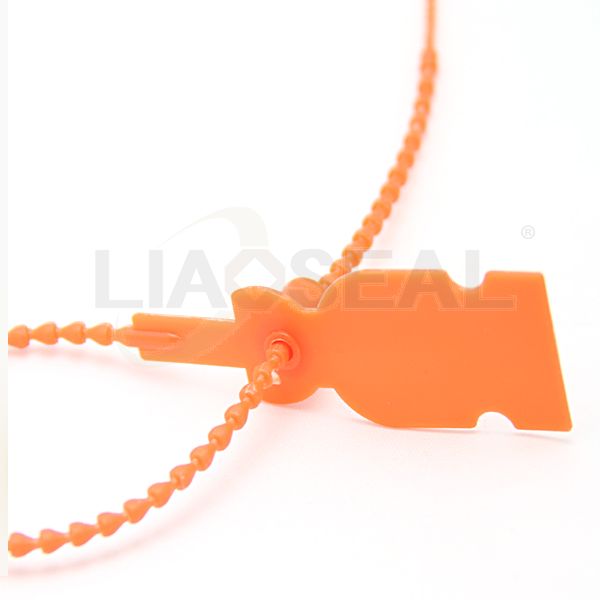 Pull Tight SealsPSS-8
1.PSS-8 is the one-piece pull tight seal with self-locking2.Total length: 260mm, Flag size: 42mm x 20mm3.Material: Polypropylene 4.Number, logo & barcode
Description
Yongjia Liaoseal Co.,Ltd is one of the leading China pull tight seals manufacturers, welcome to wholesale cheap pull tight seals from our factory.
Product Description:
PSS-8 is the one-piece plastic seal with self-locking and can have its length adjusted for the application needed. Made in Polypropylene
Recommended Applications:
Airline in-flight duty free or Catering Trolleys, Baggage, Refineries, Fuel and Oil Tankers, Chemical Drums, ATM Dispensers, Coin Boxes, Cash Bags, Gaming Machines, Postbags, Fire doors, Locker
Specification:
User friendly & easy removal – requires no tool
Accommodates various trolley designs
Pull up action for quick application and immediate security.
Overall length: 260mm
Operational length: 204mm
Flag: 42mm x 20mm
Material:
Polyethylene
Printing:
Laser printing or hotstamping
Sequenced numbering & Logos available upon request
Bar-code is available
Colors:
Available in any color
Packaging:
Standard: 100pcs/box – 50boxes/carton
Carton Size: 49cm X 40cm X 27cm
Gross Weight: 9.5 kg
Send Inquiry
If you have any enquiry about quotation or cooperation,please feel free to email us at sales@liaoseal.com or use the following enquiry form. Our sales representative will contact you within 24 hours. Thank you for your interest in our products.
Subject:

*

Message:

*

Name:

*

Email:

(Please make sure your E-mail address is correct otherwise the recipient will not be able to reply.)
company
Tel:

*

Country
Products:
Related Products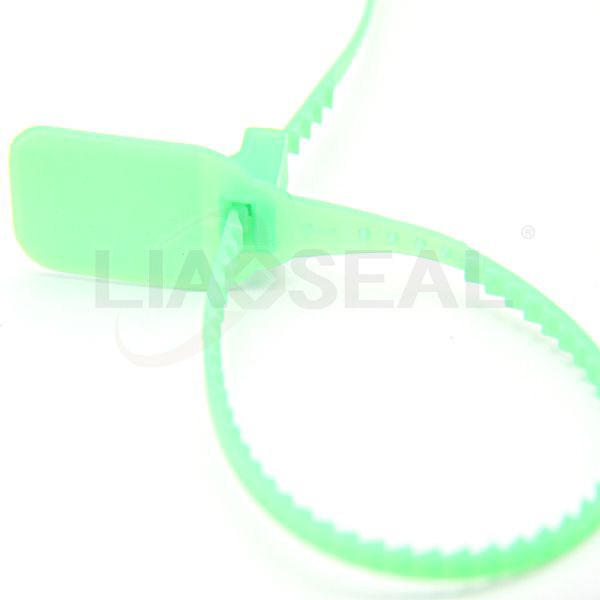 Plastic Seal
1.PSS-1 is the one-piece plastic Seal with self-locking 2.Total length: 345mm, Flag size: 40mm x 25mm 3.Material: PP plastic 4.Number, logo & barcode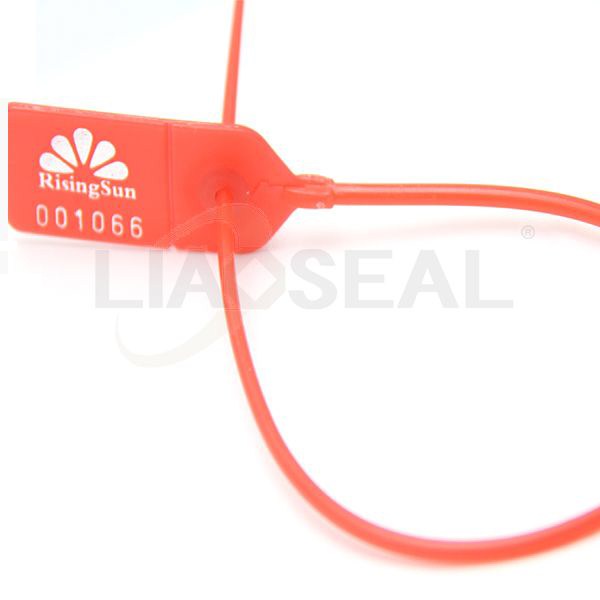 Plastic Seal
1.PSS-2 is a versatile smooth ribbon pull-tight sea 2.Total length: 360mm, Flag size: 31mm x 23mm 3.Material: PP plastic 4.Number, logo & barcode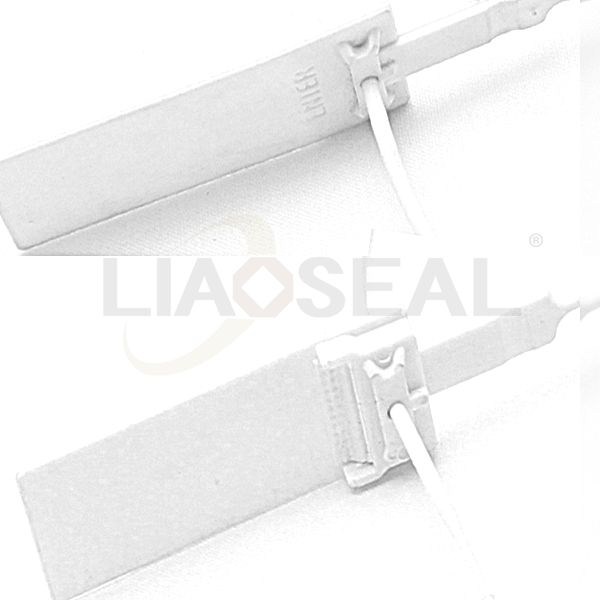 Plastic Strap Seal
1.PSS-3 is a versatile smooth ribbon pull-tight seal 2.Total length: 345mm, Flag size: 40mm x 25mm 3.Material: PP plastic 4.Number, logo & barcode