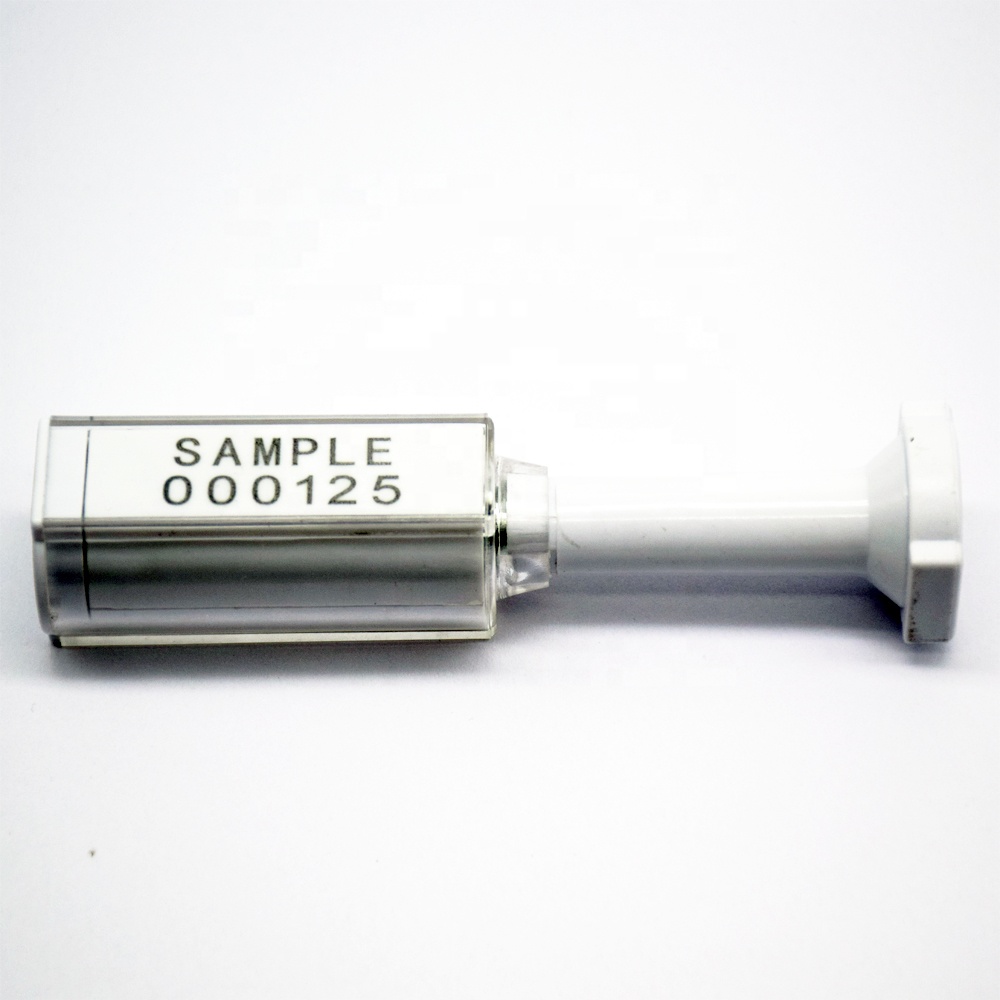 RFID Container Seals
1.Frequency:902-928MHz 2.Designed to safeguard high value cargo. 3.Height of male & female is 75.4mm & 67.0mm.4.Diameter of steel perch is 9.4mm.
Description
Product Description:
The Bolt Seal is a high security bolt seal specifically designed to safeguard high value cargo. The seal features a carbon steel body and ABS plastic coating for tamper evident visibility. To increase security, the body and bolt are laser etched with matching numbers.
Recommended Applications:
Air cargo, container doors, railroad cars, trailer doors
Specification:
1. Container Seal
Diameter of steel perch is 9.4mm.
The height of male and female is 75.4mm and 67mm separately.
The bottom size of male and female is 24mm × 24mm.
Removable by bolt cutters, eyes protection is necessary.
Strength:>300KG
2. RFID Chip:
Frequency:902-928MHz
Protocol: ISO/IEC 18000-6C
Working Temperature: -40 °C / +85 °C
Advantages: Can't read any RFID DATA before use and after cutting. Can't be copied because of the Unique TID code
Material:
Body: Carbon Steel
Coating: ABS plastic
Printing:
Laser printing
Sequenced numbering & Logos available upon request
Barcode is available
Colors:
Available in any color
Packaging:
Standard: 10pcs/box – 25boxes/carton
Carton Size: 43cm X 35cm X 14cm
Gross Weight: 14 kg
Send Inquiry
If you have any enquiry about quotation or cooperation,please feel free to email us at sales@liaoseal.com or use the following enquiry form. Our sales representative will contact you within 24 hours. Thank you for your interest in our products.
Subject:

*

Message:

*

Name:

*

Email:

(Please make sure your E-mail address is correct otherwise the recipient will not be able to reply.)
company
Tel:

*

Country
Products:
Related Products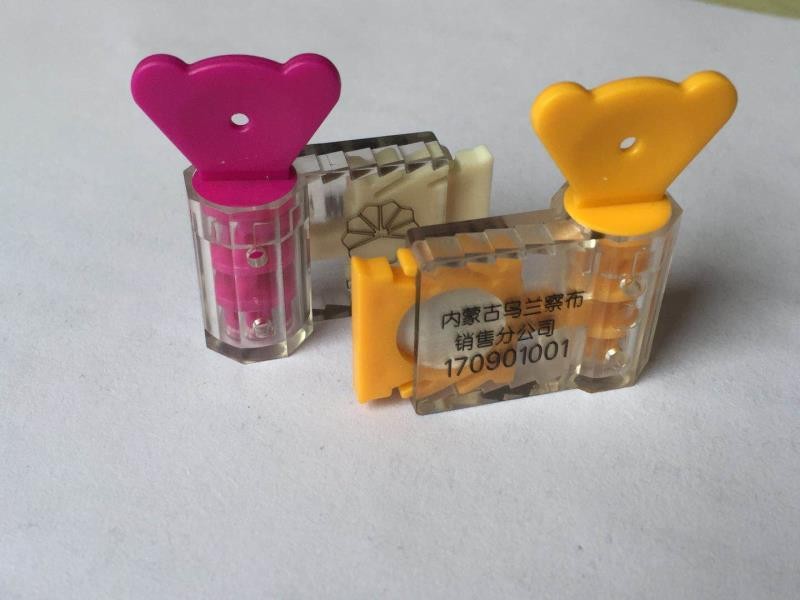 RFID Meter Seal
1.Frequency:13.56MHz 2.Working Temperature: -40 °C / +80 °C 3.Material: PC & ABS 4.Printing: Logo & number and barcode