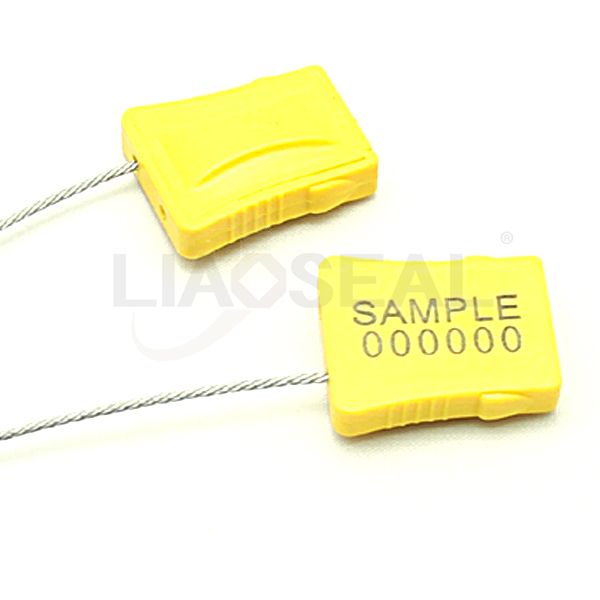 Wire SealWJ-Q1.5
1.WJ-Q is a various length wire seal2.Diameter: 1.5mm 3.Material: Zinc & ABS plastic4.Number, logo & barcode
Description
Yongjia Liaoseal Co.,Ltd is one of the leading China wire seal manufacturers, welcome to wholesale cheap wire seal from our factory.
Product Description:
WJ-Q1.5 Wire Seal is a high security sealing solution made from zinc extrusion covered in ABS plastic &Braided aircraft cable
Recommended Applications:
Drums and Barrels, Freight Containers, Gates, Hopper Rail Cars, Rail Car Doors, Shipping / ISO Containers, Storage Units, Tanker Trucks, Truck Doors, Utility Meters and more.
Specification:
Diameter of cable is 1.5mm.
Standard length: 250mm
Adjustable length cable seal for cargo doors, lids, drums, containers
Pull up tight by hand and remove with cable cutter
The cable unravels when cut to prevent resealing
Material:
Body:Zinc, ABS plastic
Cable:Aircraft Cable
Printing:
Laser printing or hotstamping
Sequenced numbering & Logos available upon request
Bar-code is available
Colors:
Available in any color
Packaging:
Standard: 100pcs/box – 10boxes/carton
Carton Size: 36cm X 28.5cm X 18cm
Gross Weight: 12 kg
Send Inquiry
If you have any enquiry about quotation or cooperation,please feel free to email us at sales@liaoseal.com or use the following enquiry form. Our sales representative will contact you within 24 hours. Thank you for your interest in our products.
Subject:

*

Message:

*

Name:

*

Email:

(Please make sure your E-mail address is correct otherwise the recipient will not be able to reply.)
company
Tel:

*

Country
Products:
Related Products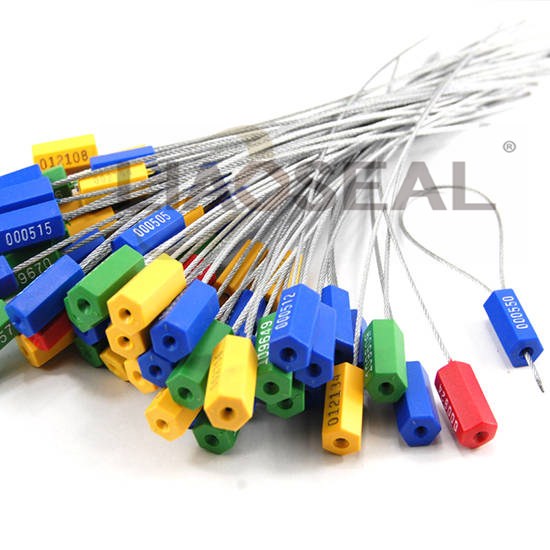 Cable Seal
1.WJ-A is a various length cable seal 2.Diameter: 1.8mm 3.Material: Zinc & ABS plastic 4.Number, logo & barcode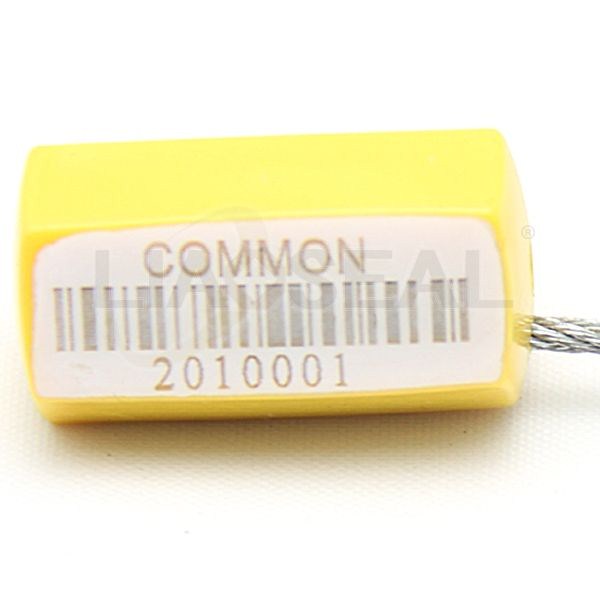 Cable Seal
1.WJ-AB is a various length cable seal 2.Diameter: 1.8mm 3.Material: Zinc & ABS plastic 4.Number, logo & barcode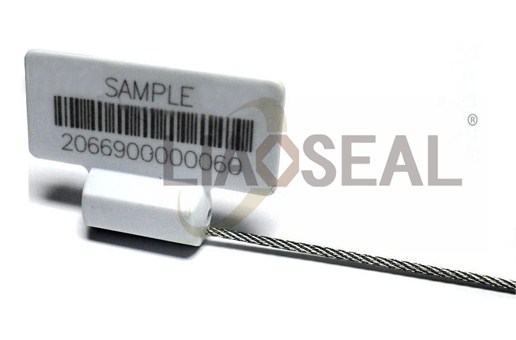 Cable Seals
1.WJ-AC is a various length cable seal 2.Diameter: 1.8mm 3.Material: Zinc & ABS plastic 4.Number, logo & barcode